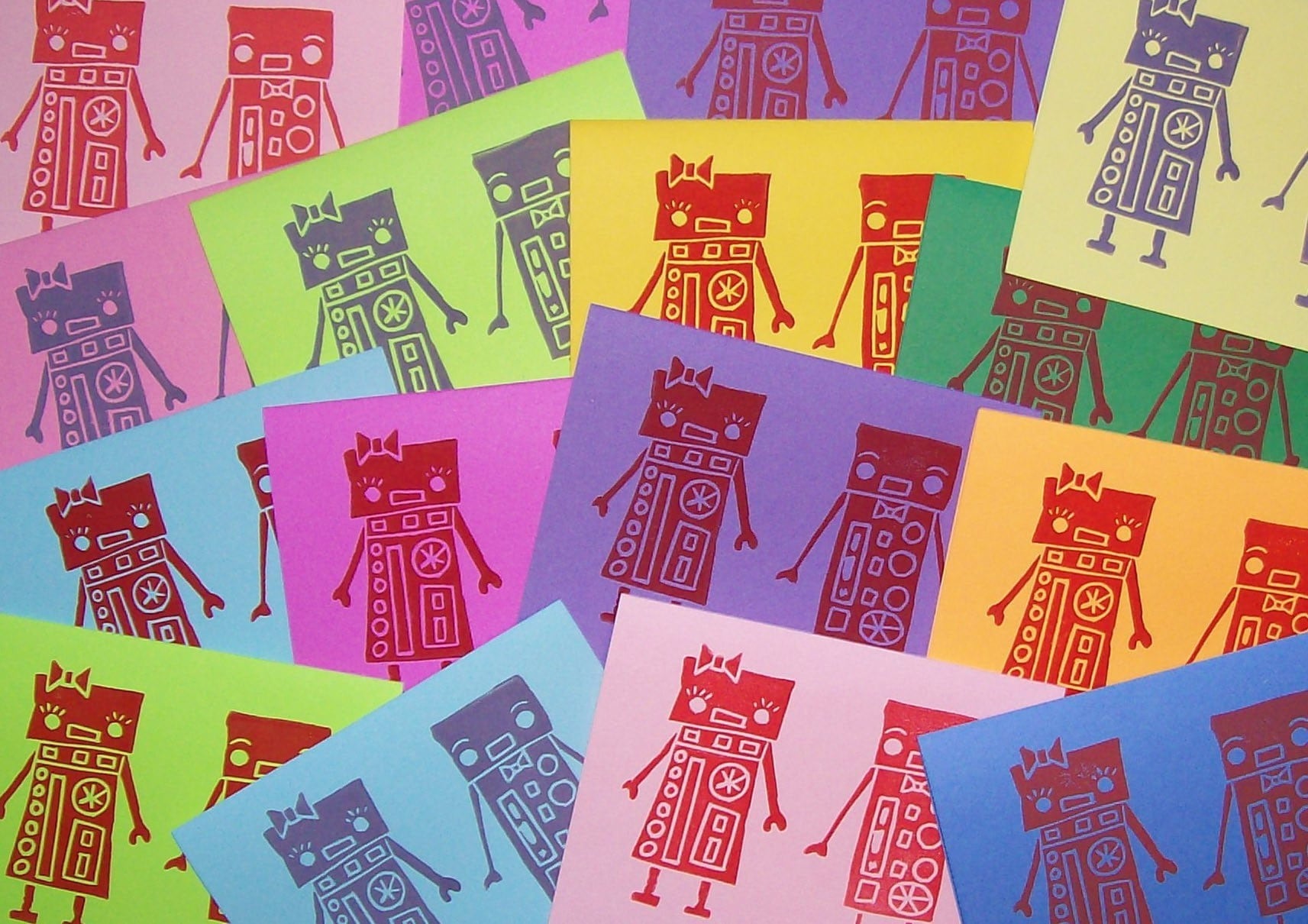 Who doesn't need Robot Couple Cards?
STUFF
Well, if you must have or give stuff - make it good stuff!
BRAT
- Get off the internet! If you're lucky enough to be near Santa Monica, you can shop at Brat! If it weren't for my old roommate, I wouldn't know about this awesome spot for fun clothing and accessories at prices so great you can get 3 outfits instead of 1!
ART FOR A DEMOCRATIC SOCIETY -
A4DS
is an activist organization of artists - they have cool stuff you can purchase to help accessorize your artivist lifestyle! My fave: the "What Would Malcolm Do? button.
Bourbon Pecan Smashed! What's more seasonal and beautiful than these?
BANGERS & SMASHED
- A company dedicated to mashed potatoes? You got it! Local LA potato-maven J. Flo makes mashed potatoes in tons of flavors! Order by the pint! Special arrangements can be made for non-LA orders!
RAW BITES
- Vegan, raw foods made locally in LA! Truffles, energy snacks, tapas! Made to order! If you mention that you saw this on the Zestyverse, you get 25% off your first order!
LACMA at night
There are so many ways to keep your money local and positive. Some of the best gifts you can ever give or receive are memberships to museums, or local arts and culture organizations. By gifting memberships, you are supporting the community and culture and giving the gift of time well spent!
Especially if I'm not super-close with people, I like to give gifts that can get used up. If you give someone a permanent gift (like, say, a vase), they sort of have to keep it in their home, whether they like it, or not.
As an alternative, think of giving fragrant soaps (unless they are allergic to fragrances!), candles, great chocolate (like Theo's), bath salts, flowers, flowering plants, stationery, a great bottle of wine, port, or scotch, a gift certificate to a fantastic cheese store - anything that can be used up (or pretty easily regifted if necessary - and don't let your feelings be hurt - regifting is a form of recycling!). These don't have to be impersonal if they are well-chosen, decadent, local, and lovely.